18:48
Hello everyone, and happy Independence Day. Let us use this day as a prompt to remember how little liberty is afforded most of the people of this country, and in particular how much pain has been inflicted on people of color in the name of that liberty for white people. Let us reflect on our own privilege, and resolve to act in ways that increases independence for those wronged by this country and its institutions.
We can start by urging BOYCOTTS on a certain ODIOUS SEMIHARD NONAME.
Do I hear any YESES?
Right, I apologize for my rant. I get a tiny little soapbox here and I try not to use it too often for this sort of thing.
In any case, today's themeless was an excellent challenge. I really got going in the SE section, where RAGA, URIEL, and WUSHU gave me a good start. That last I'd never heard of prior to my older daughter's college experience. She had a number of friends who practiced that martial art in a club, and put on performances utilizing long spears. It turns out that the word itself means "martial art."
In that corner, I liked THEBBC (always fun to see all those consonants) and 33D: Factor in determining if the show must go on (TVRATINGS), which is a nice non-QMC.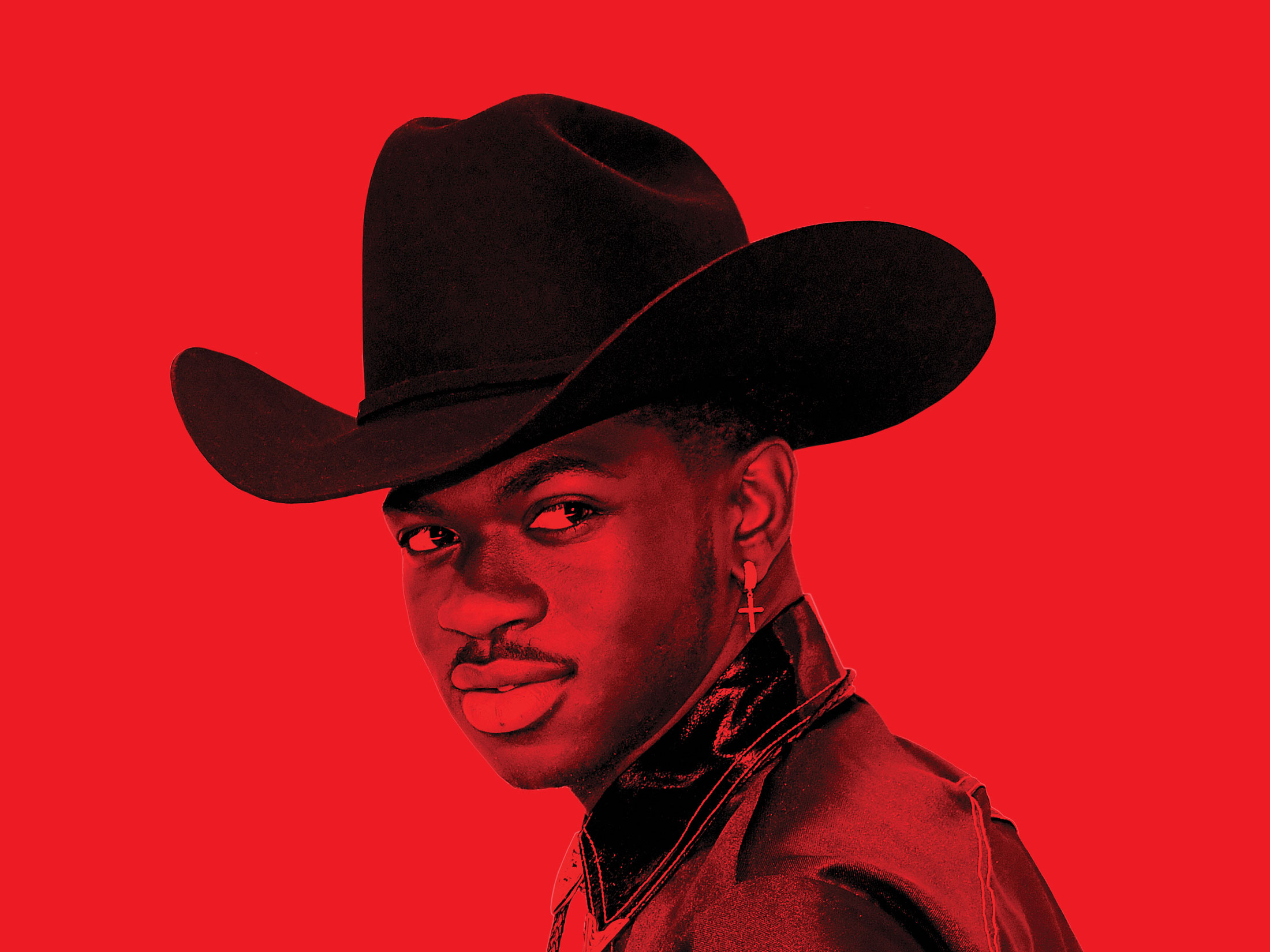 Old Town Road by Lil Nas X is sorta one of them RAPS
Because of RATTERRIER I was able to get SKYES, which opened up the NE. PFCHANGS is another fun set of consonants, and led to the silly FIVEWAY, which finally gave me 31A: Business checks? (BOYCOTTS). I had the hardest time with 20D: Water formation on wax paper (BLOB). I tried the far more straightforward "drop" then "bead" first.
I found the NW the hardest section today. I had LAURA and ENSIGN off the clues, but I had barely heard of DECKLE (tough 1A!), and CLICKHOLE was a no go for me. 19A: Unwavering (ROCKRIBBED) was also a full plate of "huh?" as far as I was concerned. I love ENDOFDAYS though.
I laughed at 57A: Call overseas? (AHOYMATE). That's good stuff. A mildly tough crossing of ATWATER and RODLAVER, but overall a fine puzzle.
- Colum