Another week has flown by, and we end with a super smooth Saturday themeless. This grid shape is excellent. It's so rare that we get 13- and 14- letter answers, and to have them stacked in the north and south of the puzzle is cool looking.
I'd like to start by acknowledging Ms. Ronan of "Little Women," "Brooklyn," and "Lady Bird." What an amazing actress: I have yet to see a movie she's in where I haven't been enthralled by her performance. Furthermore, when I saw the clue, I said to myself, said I: "I'm going to mess up the spelling of her name." And like Cassandra, my prediction came true. I put the I before the O. Fortunately, 41A: Buck, boomer, jack, flyer or jill, informally (ROO) saved the day, and I ended up with SAOIRSE.
How about the pair of 10D: Frosty air? (ICINESS) and 11D: De-frosting? (DETENTE)? It's a nice adjacent set of clues. I'm not convinced that either of them actually need question marks. Thoughts?
Actually, the QMCs in this puzzle were not particularly misleading. Or maybe I just had my Saturday solving hat on. Not an actual hat, mind you. It's metaphorical. You know, for those tricky...
Never mind. The point is, these ones didn't really make me work hard. With the exception of 19D: Holding up the line for? (CUING). That's perfect, really. Too bad the rest couldn't live up to that one.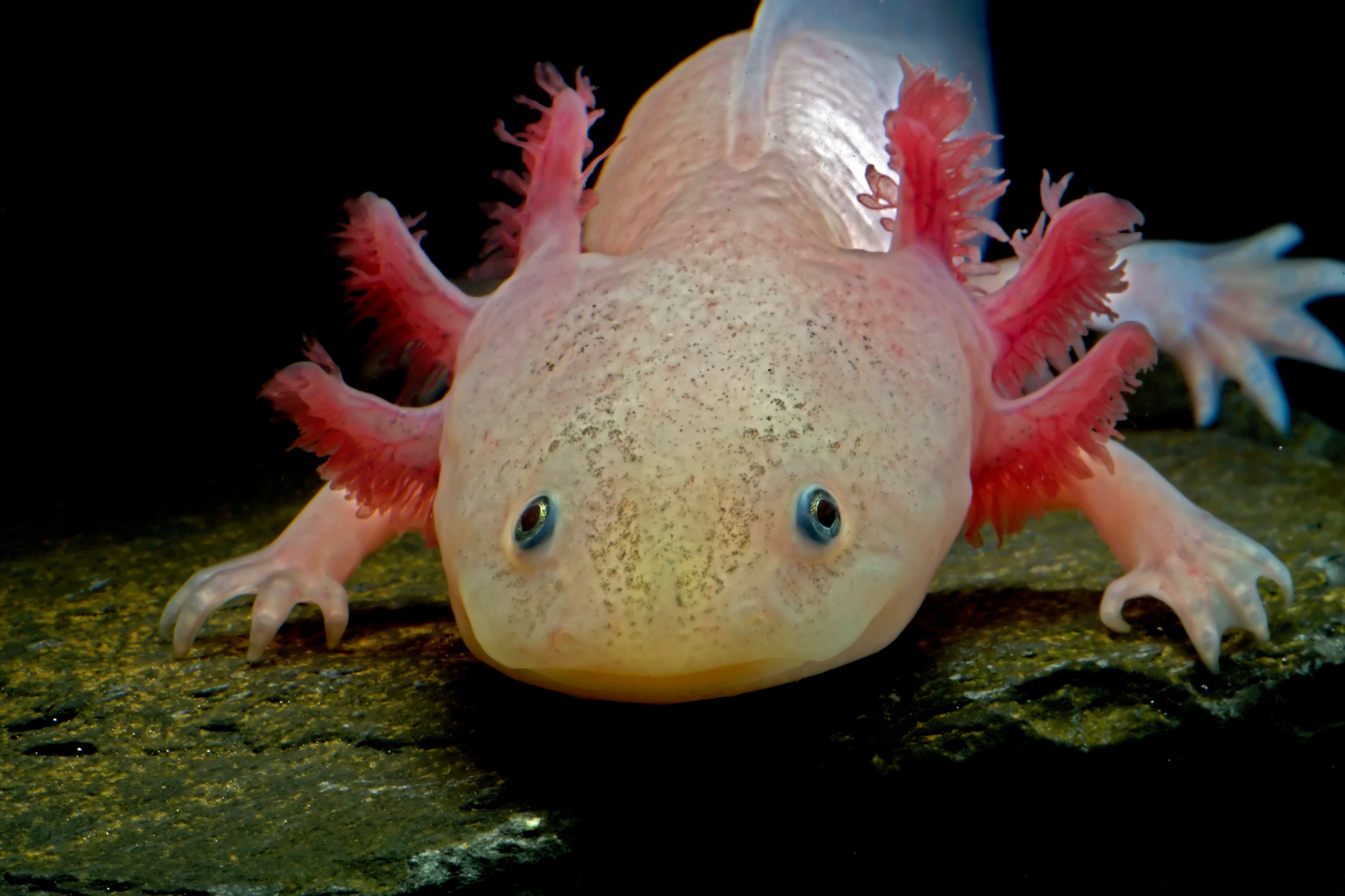 AXOLOTL
But that's okay. I thoroughly enjoyed my journey through this puzzle, starting at 1A: Hero of Philadelphia (
HOAGIE
, which dropped right in to start me off). The long answers were all very good, starting with
ROCKETSCIENCE
. The other three have such a nice conversational feeling to them, and each are four words or longer. My favorite is
MOREPOWERTOYOU
.
Well, tomorrow starts another week with Horace. I'm looking forward to it!
- Colum