Well, this is a topsy-turvy week. A Wednesday that had a theme that was more clever than a Thursday. And today, a Friday that played easier than a Tuesday! What is the world coming to?
I think this is a lovely themeless puzzle. The grid is pleasingly circular, and the triple stacks of long answers at the north and south are really top drawer.
My entry into the puzzle came at 6D (CARFAX), having recently purchased a certified pre-owned vehicle. I worked east from there, with the excellent BATPHONE providing enough traction to find the appropriately crossing LUNGE and YOGA. I almost got tripped up by putting in BUd instead of BUB, but I actually saw the crossing answer at 17D: Camping danger (BEAR). It seemed unlikely that a spouse (dEAR) would be the most likely correct answer.
LIVETWEET brought me back across the middle to the delightful 26A: Gets the heck out of odgeday (AMSCRAYS), and then up to complete the northern half. 10A: Poor excuse for a student (THEDOGATEIT) is great, also because you could have misunderstood the clue as talking about a poor example of a student rather than the excuse. Also, in the realm of possibly too much information, 12A: Making one's bed, taking a shower and solving a crossword, say (MORNINGRITUAL) described this Friday's activities a little too well.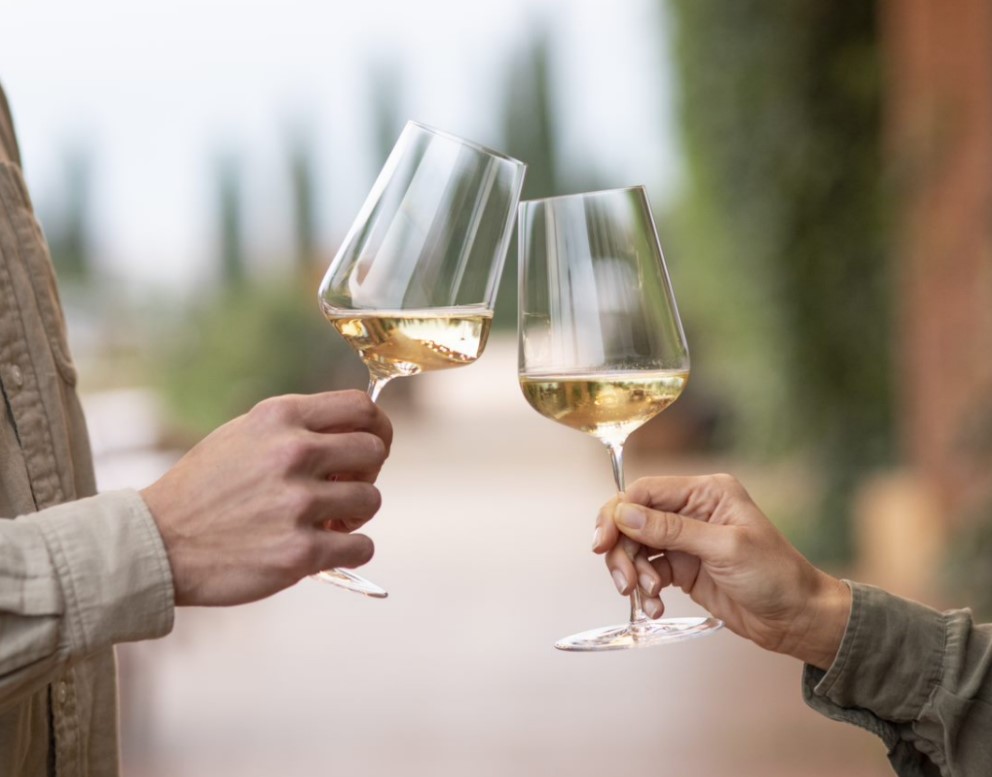 VIN blanc
I moved down the west side of the middle with 27D: Digger's harvest (
CLAMS
) and the eternal Wynton
MARSALIS
to tackle the bottom portion.
51A: "You're a Good Man, Charlie Brown" song (THEDOCTORISIN) brought back a ton of memories. I used to love this soundtrack, and would play it over and over when young. I haven't listened in a long time. Perhaps a trip over to YouTube is in order! YOUNAILEDIT and SPINCLASS are excellent long answers here as well.
I finished over in the southeast corner (arc? there's no real corner here) with KNEX and 48A: "Less is more," for one (PARADOX). A most intriguing one, at that.
Smooth and quick. I finished in 4:52. How'd you do?
- Colum