3:30
I completed today's puzzle, and raised an eyebrow in confusion. Actually, I didn't. I've never been able to do that. So I did it metaphorically. What was the theme? I searched the three long answers for something in common, and I did in fact note the repeated ID string, but thought that seemed a bit thin. And I couldn't find a revealer, until I searched the clues.
It's at 62D: Two forms of them are found in 18-, 38-, and 60-Across (IDS). Huh. Why, you might ask? Well, I had to go to xwordinfo.com to get the answer. It's referring to when you are told that "two forms of ID are required." I'm afraid it's a stretch to get to that from the clue as written, so count me as unconvinced.
Which is unfortunate. Because DIDGERIDOO and MIDOCEANRIDGE and BRIDESMAID are lovely long answers. And there is an impressive amount of longer answers in the fill for a Monday. Of course I was taken by PARIETAL, an old friend. MALLORCA, ITSAGIRL, and MATZOH are also very nice.
Some real chutzpah as well with BAAED!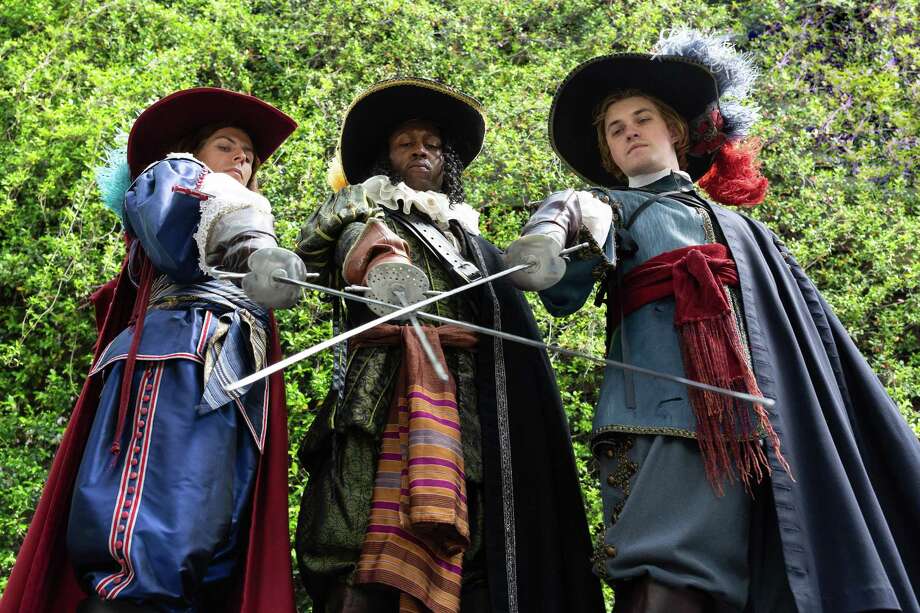 One of these is ARAMIS

I will tell you something else I'm not convinced by. And that's 67A: Sch. in New Haven, Conn. (
YALEU
). I've had reason to talk about that particular school for some time, and never have I heard it referred to in that way. Has anyone ever actually even called it Yale University? I mean, yes, it certainly is that. But really, we all just say Yale.
I'll stop with my SASS now. I'm not the grumpy codger in the group. That particular perch is already taken and inhabited well. So instead, I'll TRADE my complaints for an UMP's cap, and say ITLLDO.
- Colum