Now this is what I call a tricksy Thursday!
The revealer comes at 61A: Proofreader's reminder ... or some advice for finishing here? (CROSSYOURTS). Even once I had the revealer filled in, I was still very unclear on what I was supposed to do. And then I figured out what was going on at 63D: Squalled (SAT). Those two Ls in the clue? They're supposed to be Ts, and then the clue would be "Squatted," a much better synonym for the answer!
And then the other shoe dropped. Every single lower case "l" and every single upper case "I" in the clues should be reinterpreted as Ts. So 2D: One for whom libel is a major issue (DALAILAMA) is actually talking about Tibet! (This took a longer time than it should have because I had Awl at 1A: Aid in woodworking (ADZ)).
Here are the rest of the adjustable clues:
16A: Where a sleeping bag may be found (TEACUP) - "steeping bag."
18A: Warm coals (DOWNJACKETS) - "Warm coats."
20A: Shakespearean fool (IAMB) - "foot."
33A: Walls in a cinema (NAOMI) - "Watts."
39A: Key lime (MOMENTOFTRUTH) - "Key time."
65A: One who makes bail, perhaps (ANGLER) - "bait."
4D: Hurl, say (SAD) - "Hurt."
27D: IV device found in many homes nowadays (ROKU) - "TV."
38D: Goal keepers' kin (SHEPHERDS) - "Goat keepers!"
And best of all, there is not a single lower case l or upper case I in the remainder of the clues.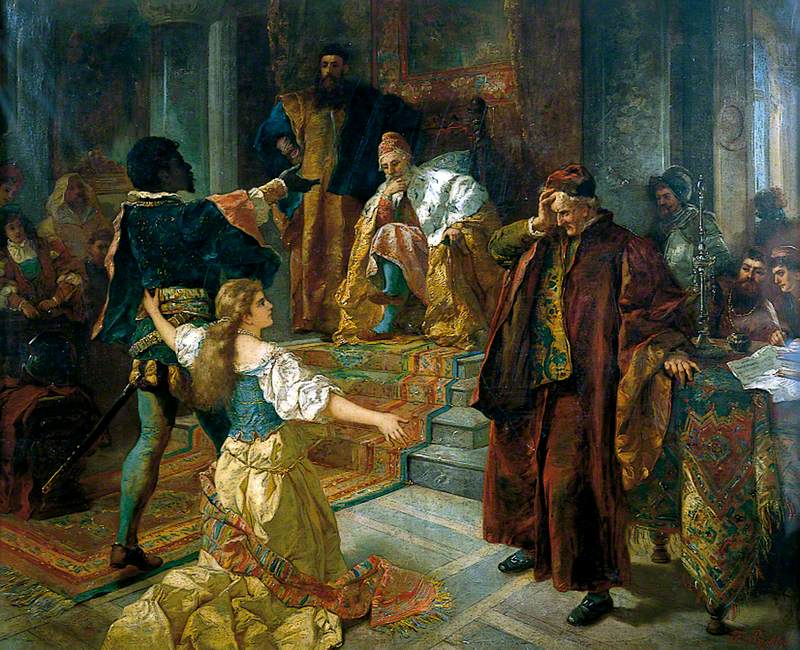 OTHELLO
I loved this puzzle so much, I am deeply saddened that I FWOE'd by misspelling my favorite animated movie filmmaker
HAYAO
with an I for the first A. Oh well.
Hope you had as much fun as I did! Favorite puzzle of the year so far.
- Colum