3:32
It's a NYT crossword puzzle double premiere! By brothers no less, one in college, the other in high school. And their pictures look so very young (see them on xwordinfo.com).
I'm pretty impressed: there are no fewer than 8 theme answers today, each one of which is a standard phrase which combine a kind of animal with a body part, thus
PARTANIMAL
.
PIGEONTOES
and
HAREBRAIN
are both slightly off. In both cases, the most commonly used form is adjectival, such as "pigeon-toed" or "hare-brained". But all the others are standard.
The density of the theme material and the multiple crossings or parallel rows makes for a lot of potential strain on the grid. But you still get
SILENTP
,
AMIDALA
,
STRUDEL
, and my favorite, of course,
NEURONS
(with a fun clue: "Those getting excited when thinking?"). I'll ignore the reference to the pinstripes and to a certain New Haven school.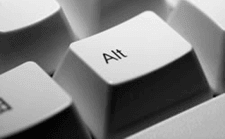 1A: Deals with a problem (
COPES
) - B. Pretty straightforward.
Least fave: 59D: Chick-___-A (
FIL
) - partial of a brand name. Oof.
Overall, it went smoothly, and I enjoyed all the theme material, so I give it a thumbs up. Hope we get to see more from these two in the future!
- Colum