FWTE
On a Monday?
Yes.
I did.
Why, you ask?
Because I put in WOWie and didn't cross check.
I like WOWZA better, and the crosses were straightforward, so that's 100% on me. On the other hand, I did find this puzzle played harder than expected for a Monday. Not entirely sure why, although there are a number of three letter abbreviations, such as ORG, DJS, MGS, FBI, FCC, PST, GIS, STS. SOS! Add on top things like APBIO, ICANT (didn't love the clue here - maybe "Words from one who's at a loss" would be better), and LSDTAB (a very good answer, but more challenging than most Monday answers), and I can see why I took longer than typical.
I'd like to give the theme TWOTHUMBSUP, but I'm not sure I can. Five catchphrases, but NOSOUPFORYOU is just a memorable line from the show, not a catchphrase. A very memorable line, mind you! I love it, and the memories it recalls. But it doesn't fit in with the other four.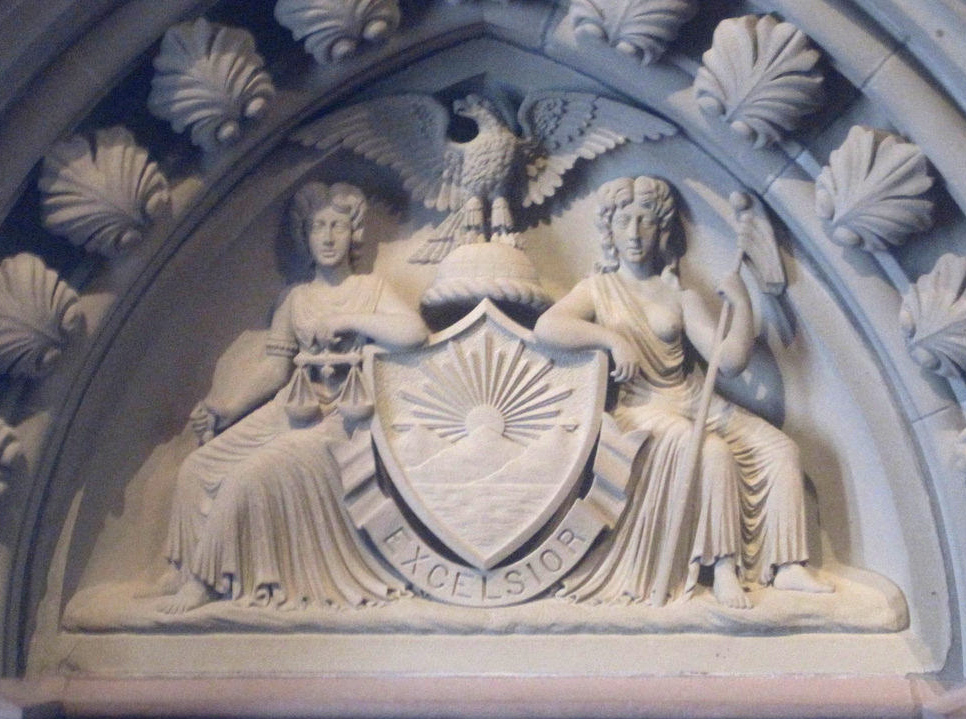 New York State's MOTTO
I don't mean to be
SEVERE
. I know that I couldn't put together such a puzzle. And I don't want to be accused of sour grapes either. All us solvers are allowed performances that might charitably be termed
BOMBS
.
So without getting too META, IMOUT.
- Colum